Swedish Association for Scientific Homeopathy celebrates 
100 years!
We will celebrate with a conference on homeopathic treatment of children with neuropsychiatric disorders, such as autism, Asperger, ADHD, Tourette's syndrome etc.
The conference will take place at the conference venue "Vår gård" in Saltsjöbaden, just outside Stockholm. We are pleased to present a series of interesting speakers: Naturopaths Judyth Reichenberg-Ullman and Robert Ullman, authors of the bestseller Ritalin Free Kids, Dr. Dinesh Chauhan, Heilpraktiker Jürgen Weiland, Professor Josef Schmidt, Homeopath Hilery Dorrian and Homeopath Bert Breuker − all with a broad knowledge of homeopathy. They will concentrate their lectures on what homeopathy can do for children with neuropsychiatric disorders.
The purpose of the conference is to show that homeopathy has the potential to help children with these disorders.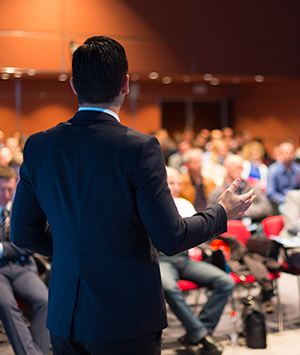 You are all very welcome to the conference that is heavily subsidized: the cost is SEK 800 for members of the Swedish Association for Scientific Homeopathy. Membership as well as more information about the conference can be attained at: homeopatiframjandet@gmail.com
The price includes morning and afternoon snacks and lunch for Saturday and Sunday. In addition we invite all participants to a three-course celebration dinner on Saturday evening.
This is a short presentation of the lecturers that we are proud to present. They have all extensive experience treating children with neuro-psychiatric diagnoses will present lectures focusing on this topic.
Judyth Reichenberg-Ullman
Judyth has been practicing homeopathy for over 30 years and is a licensed naturopath. She currently works out of Seattle, alongside her husband, Dr. Robert Ullman. Together they have authored some of the most popular homeopathic books, including the bestseller "Ritalin Free Kids", as well as "Homeopathic Self-Care" and "Rage Free Kids". Judyth specializes in mental and emotional problems and women's health.
Dr. Robert Ullman
Robert is a licensed naturopath and classical homeopath with a background in biology. During his 32 years of experience he has treated over 4,000 children with behavioral, learning and developmental problems. Dr. Ullman has written seven books with his wife, Judyth Reichenberg-Ullman, including the bestseller "Ritalin Free Kids". He works out of Seattle in the USA.
Hilery Dorrian
Hilery lives in England and is a classical homeopath with 25 years of experience of treating children with behavioral disorders. Hilery is an inspiring, enthusiastic and dedicated speaker.
Dr. Dinesh Chauhan
Dr. Chauhan practices classical homeopathy and holds popular lectures around the world. He teaches with Dr. Rajan Sankaran at The Other Song Academy in Mumbai, India. Dr. Chauhan has written three books; "The Scientifically Intuitive Case Witnessing: The Journey of Three Steps", "A Wander with a Little Wonder: Child-Centric Case Witnessing" (rated as one of the best homeopathic books at a pediatric medical history recording) and "The Journey Into the Human Core".
Jürgen Weiland
Jürgen worked as a nurse for ten years and then became a Heilpraktiker and classical homeopath. His clinic is based in Bonn, Germany, and he also runs courses for midwives teaching them how homeopathy can be used during pregnancy, childbirth and early childhood. In recent years Jürgen has been working on a systematic understanding of Materia medica with a focus on children and disorders in child development.
Josef Schmidt
Professor and Dr. Josef Schmidt works at the Ludwig Maximilian University of Munich, Department of Medical Ethics, History and Theory. He lectures at international congresses worldwide and specializes in Hahnemann's view of man and the history of Homeopathy.
Bert Breuker
Bert is a homeopathic and physical therapist from The Netherlands who has travelled around the world delivering lectures and teaching in homeopathy schools. He now lives in Umeå where he practices the Dutch CEASE method, which has proven successful in the treatment of children with neuropsychiatric disorders after vaccination. Bert studied with the CEASE method's creator, Dr. Tinus Smits, and combines this approach with classical homeopathy. The idea behind the CEASE method is to identify key moments in an individual's physical and mental development that can be used as an additional tool in healing.
Dr. Alexander Tournier
Dr. Tournier, from Homeopathy Research Institute, HRI, will talk about the latest in homeopathic research.